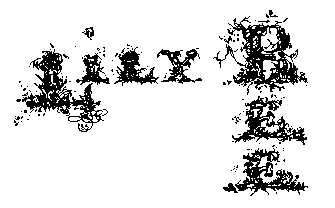 French Country Antiques
Grandfather Clocks
Dance of the Harvest, Puylagarde
1840 circa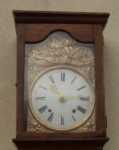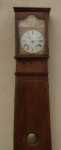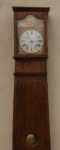 Click here to see & hear clock with chime (large file - 1 mb)

Specification sheet

'THE HARVEST MOON'

"It is the harvest moon! On gilded vanes
And roofs of villages, on woodland crests
And their aerial neighborhoods of nests
Deserted, on the curtained window-panes
Of rooms where children sleep, on country lanes
And harvest-fields, its mystic splendor rests!
Gone are the birds that were our summer Guests;
With the last sheaves return the laboring wains!"

Henry Wadsworth Longfellow.

During the winter of 2004 in the south of France...

This French Country Clock was made in the Frank region of France, departments of the Jura, Doubs, & High Saone (the department names in old documents, French writings). This clock belonged to a family of Peasants living in Puylagarde, France, in the 1840's. The white enameled clock face, with sweeping openwork hands, and a Brass fronton, stands in Eloquent Simplicity. The Scene is of Two Dancers, hand in hand, dancing to the Harvest Musique. The large pendulum, of suspension wire, was a system made previous to 1855. The Traditional wood cabnet is of old fir. Grandfather comes with his own key and keeps excellent time, chiming on the heur (hour), one minute past the heur, and on the half heur.

Each of the Horloge Grand Peres have been authenticated by Monsieur Valéry, an expert in French Antique Clocks, who lovingly has polished the brass workings and wood casings, and has thoroughly inspected every clock offered, to be certain they are in excellent running order. The rich scent of beeswax enhances the 'Days- Gone-By' Essence of Grandfather.

This original Antique Piece is presently housed in the 'Heart of France', awaiting a new Home, to bring Wonderment and Warmth to His new Owners. Comes complete with His own Faery.


CALL FOR PRICE(plus shipping and handling)

800-929-3310
lilybee @ eifrid . com
Copyright © 2004-2007 Lily Bee